This is an archived article and the information in the article may be outdated. Please look at the time stamp on the story to see when it was last updated.
SAN DIEGO -- A man who swindled a retired priest out of his life savings by telling him he had won the Publishers Clearing House Sweepstakes was sentenced to a year in jail Thursday.
Earl D. Roberts Jr., 31, pleaded guilty to theft from an elderly person in September. In addition to jail time, he was sentenced to five years of probation and ordered to make restitution payments to the victim.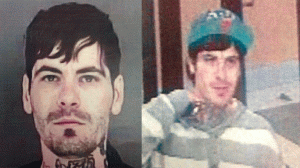 "Stealing the life savings of a retired priest is a new low and this case should be a warning to seniors that they need to protect themselves," DA Bonnie Dumanis said.
Prosecutors say Roberts sent a phony letter from Publishers Clearing House to Michael Ortiz, and 85-year-old retired priest. The letter said Ortiz had won $1.6 million, but Ortiz needed to pay $40,000 in taxes up front before collecting his winnings. The letter included a legitimate-looking check for $1.6 million and told Ortiz to contact a named agent within 72 hours.
Ortiz contacted the person named in the letter and was given fake IRS forms and was told to wire the phony tax payment to a Wells Fargo account, prosecutors said. He was told that he would receive a code to "activate" his check once the tax payment was received, but when he called back for the code, the phone number had been disconnected.
DA investigators worked with Wells Fargo to identify Roberts, who was living in South Carolina.