This is an archived article and the information in the article may be outdated. Please look at the time stamp on the story to see when it was last updated.
SAN DIEGO -- The man injured in a fire at a building near the Mission Beach boardwalk Tuesday has died, family friends confirmed to FOX 5 Wednesday.
Aaron Porter, 36, was badly injured and rushed to the UC San Diego burn unit after the blaze broke out at a two-story, mixed-use building near Belmont Park just before 7 a.m. Tuesday. He died of his injuries Tuesday evening.
Crews arrived at the building, which has residential units on top of businesses, and knocked down the flames in around 30 minutes, fire officials said.
Watch as SkyFOX flew over the firefighters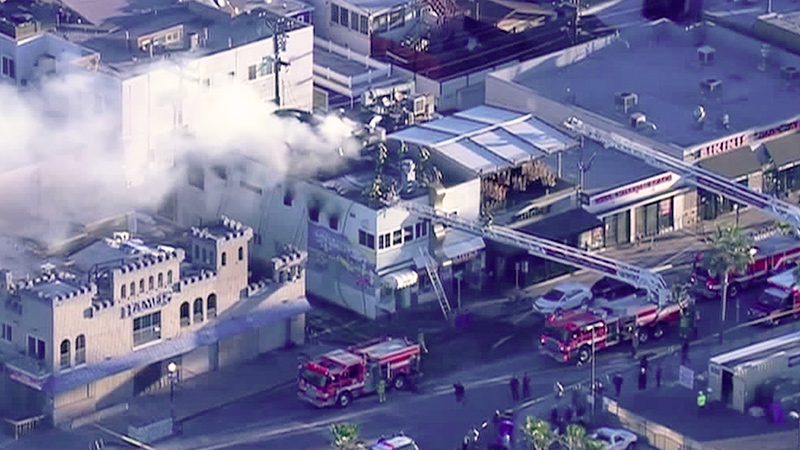 Fire investigators determined Tuesday afternoon that damages were estimated at $500,000 to the building with $100,000 worth interior contents. The first floor businesses Dryer's Ice Cream and Kojack's were not damaged by the fire but did sustain water damage.
Investigators said the fire was not arson and that they believe the fire was accidental. They also determined the fire started on the roof, though the exact cause remains under investigation.