This is an archived article and the information in the article may be outdated. Please look at the time stamp on the story to see when it was last updated.
SAN DIEGO — A Los Angeles man who allegedly headed a criminal ring that smuggled Armenian nationals illegally into the United States in exchange for thousands of dollars was arraigned in federal court in San Diego Monday.
Grigor Chatalyan, 44, was arrested Saturday as he applied for entry into the country from Baja California at the San Ysidro Port of Entry.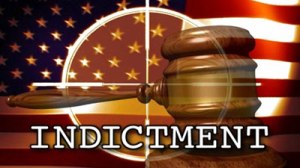 According to an indictment unsealed this morning, Chatalyan, a North Hollywood resident, directed a scheme through which Armenian nationals were smuggled from their home nation to the United States by way of Russia and Mexico. In exchange, they had to pay up to $18,000 each, prosecutors allege.
Chatalyan's group allegedly arranged for the Armenian nationals to fly to Moscow, where they were given fraudulent Russian passports to travel to Cancun. Once there, they would be taken to Tijuana, court documents state.
Chatalyan and his co-conspirators then would procure valid U.S. permanent-resident or passport cards from within the United States and try to use those documents to pass Armenian nationals into the United States in San Ysidro, according to the indictment.
Chatalyan allegedly coordinated the activities with several co- conspirators, including Varduhi Avagyan, 42, and Meri Avetisyan, 40, both of Glendale. Avagyan and Avetisyan were arrested in November while allegedly attempting to smuggle two Armenians into the country.
The three defendants are charged with conspiracy and bringing in illegal aliens for financial gain. In addition, Chatalyan faces an allegation of aiding and abetting aggravated identity theft. They each are in line for a maximum penalty of up to 15 years' imprisonment and a $250,000 fine.