This is an archived article and the information in the article may be outdated. Please look at the time stamp on the story to see when it was last updated.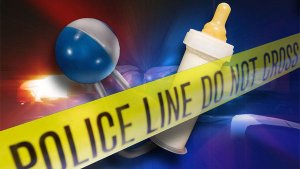 EL CAJON, Calif. — A man fatally beat his girlfriend's baby because the child wouldn't stop fussing, a prosecutor said Wednesday, but a defense attorney said the infant's mother was responsible for her child's death because she didn't take her son to the doctor to treat a septic ear infection.
David Christopher Cruz, 24, is charged with murder and assault on a child under 8 years old in the death of 7-month-old Cordero Cisneros in El Cajon.
"The defendant, David Cruz, killed a baby. That's why we're here," Deputy District Attorney Claudia Grasso said in her opening statement.
Grasso said Cruz — who met the baby's mother in January 2011 after she broke up with the child's father — became the infant's full-time caretaker because he was unemployed.
One day in early March 2011, the mother said the baby rolled off the bed and suffered bruises on his cheeks as she was getting ready to go to her job in the Navy, Grasso said. The bruising faded, but the mother noticed fresh bruises on the baby's face the next week and the week after, the prosecutor said.
On March 18, 2011, about 11:30 a.m., after the baby's mother left for work, the defendant ran out of the couple's apartment with the unconscious child wrapped in a towel, Grasso said.
"He said, `Somebody help me. My baby,"' according to the prosecutor.
The baby had no pulse and his face was covered with bruises, Grasso told the jury.
The child was taken to Rady Children's Hospital, where he died a few days later after being taken off life support. He had brain swelling, skull hemorrhages and a number of healing fractured ribs, Grasso said.
In a police interview, Cruz admitted slapping the baby, but said he did it because the child wouldn't stop fussing, according to Grasso.
Defense attorney Michael Begovich told jurors the child's mother was responsible for her son's death because she failed to take the baby to the doctor for four days after he developed a middle ear infection.
Begovich said the baby was going "downhill" when he went into cardiac arrest on March 18, 2011.
The attorney said his client admits shaking the infant to revive him, "but shaking the baby to kill it? No."