This is an archived article and the information in the article may be outdated. Please look at the time stamp on the story to see when it was last updated.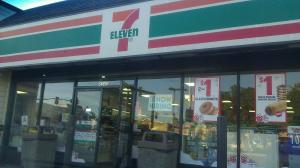 SAN DIEGO – A 26-year-old man was arrested for his role in a fight with two other men inside a San Diego convenience store, where a 28-year-old man was stabbed a multiple times, a police officer said.
Paramedics rushed the 28-year-old man, suffering from stab wounds to the chest and abdomen, to an area trauma center with serious injuries, said San Diego police officer David Stafford.
The fight at 4340 Mission Blvd. was reported to police at 12:39 a.m., Stafford said.
Anyone with information is asked to contact San Diego Crime Stoppers at (888) 580-8477.