This is an archived article and the information in the article may be outdated. Please look at the time stamp on the story to see when it was last updated.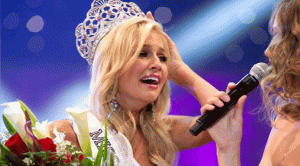 TEMECULA, Calif. — The attorney for a 19-year-old man who pleaded guilty Tuesday to "sextorting" photos via hacked personal computers of at least dozen women including Miss Teen USA , said his client has autism, but that it was no excuse for the behavior.
Jared James Abrahams of Temecula faces 27 to 33 months in federal prison after pleading guilty to four federal crimes, including unauthorized accessed of a computer and extortion involving victims from their late teens to their early 20s around the globe. Among them was Miss Teen USA Cassidy Wolf, who went public with the effort to extort her.
"When Jared was first approached by law enforcement he gave them a full and complete admission … and he pleaded guilty," said his attorney, Alan Eisner. "There is no good reason for his activities. These were intrusions with real victims. The fact of the matter is he has autism, he is socially disconnected. We are not looking to blame his conduct on that."
In his plea Tuesday, Abrahams admitted to taking over women's webcams to capture naked images of them and then blackmailing them for more.
The criminal complaint identifies at least seven victims by initials only — some of whom, including Wolf, he knew personally. The college freshman computer scientist acknowledged infecting the computers with malware, watching his victims change their clothes and using the photographs to extract more images, according to the affidavit.