This is an archived article and the information in the article may be outdated. Please look at the time stamp on the story to see when it was last updated.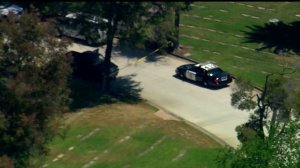 CHULA VISTA, Calif. — An El Cajon man who grabbed and groped a teenage girl on a roadside near Glen Abbey Cemetery in Bonita pleaded guilty Tuesday to a felony charge of sexual battery.
Century Leo, 23, faces up to four years in prison and will be required to register as a sex offender when he is sentenced Oct. 29.
Authorities said Leo attacked the victim in the 3200 block of Bonita Road shortly before 11 a.m. on May 13. The girl managed to fight off her attacker and escape unharmed.
She flagged down a motorist, got into his car and made a 911 call while she and the driver kept Leo in sight as he walked through the neighborhood. As a deputy arrived, Leo ran into an overgrown open area, where he was arrested a short time later.