This is an archived article and the information in the article may be outdated. Please look at the time stamp on the story to see when it was last updated.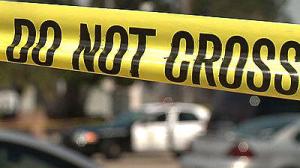 SAN DIEGO — A gang member whose 12-hour crime spree in San Diego nearly two years ago included the near-fatal beating of an 18-year-old UC Berkeley student pleaded guilty Thursday to premeditated attempted murder and other charges.
David Daniel White, 22, will be sentenced to 17 years to life in prison, plus five years and eight months behind bars, for the Dec. 28, 2011, attack on Grant Richman and other crimes. A sentencing hearing is scheduled for Nov. 21.
Richman was attacked about 12:30 a.m., shortly after arriving in the College area of San Diego to spend the night at a friend's home. Doctors initially thought Richman, of Northridge, wouldn't survive.
According to testimony at a preliminary hearing last year, White and an alleged accomplice, 28-year-old Terrence Lavar Jarvis, began their crime spree about 2:30 p.m. on Dec. 27, 2011, when a man received a "disciplinary" gang- related beating in front of a home in Emerald Hills.
At 11:30 p.m., a woman was robbed at gunpoint in Mountain View. About an hour later, the defendants tried to rob another woman on El Cajon Boulevard in Rolando, police said.
Minutes later, Richman was attacked as he got out of his car in front of his friend's house. He was bludgeoned in the head from behind as he placed cupcakes on the roof of his car.
At 2:30 a.m., shots were fired at the house in Emerald Hills where the crime spree began, police said.
Jarvis was arrested in San Diego the day after the attack on Richman for allegedly violating his parole and committing domestic violence.
White was arrested Jan. 17, 2012, in Mesa, Ariz., for a probation violation. A week later, police said they had tied the defendants to the attack on Richman.
In addition to attempted murder, White pleaded guilty to assault by means of force likely to produce great bodily injury, robbery, attempted robbery and shooting at an inhabited dwelling. He also pleaded guilty to assaulting a jail deputy and possession of a shank.
Jarvis is scheduled for trial Dec. 2.