This is an archived article and the information in the article may be outdated. Please look at the time stamp on the story to see when it was last updated.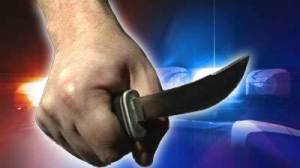 VISTA, Calif – A man was in custody Thursday on suspicion of stabbing a man outside a beer tasting room in Vista, authorities said.
The stabbing outside Mother Earth Brew Co. in the 200 block of Main Street was reported at 9:10 p.m. Wednesday, San Diego County sheriff's Lt. Dave Schaller said.
Patrons chased the suspect out of the business earlier in the evening after he allegedly said he was going to steal something from an area that had sweatshirts and other items for sale. He returned later and stabbed one of those patrons in his head and hands while the victim was standing outside of the business, Schaller said.
The victim's injuries were not life-threatening, according to the lieutenant.