This is an archived article and the information in the article may be outdated. Please look at the time stamp on the story to see when it was last updated.
SAN DIEGO- The man accused of shooting a San Diego police officer Thursday has an extensive criminal history and has been in trouble with the law since his release from prison, according to officials.
Ignacio Canela, 31, was released from state prison on April 29, 2013, according to Deputy District Attorney Lisa Rodriguez. Court records show Canela has at been involved in at least eleven criminal cases in San Diego County, dating back to 2003.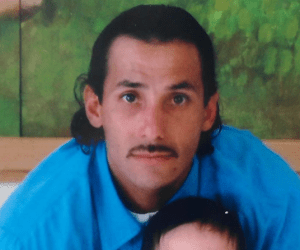 "This is a violent individual who's been arrested for many violent crimes over the last several years," said Capt. Terry McManus, San Diego Police Department.
Capt. McManus said police knew the suspect they were facing Thursday was a gang member, likely armed and dangerous. Police were attempting to serve warrants on Canela, when he took off, starting a lengthy pursuit, according to McManus. The pursuit eventually ended in a foot chase and ultimately in Canela shooting Officer Tim Bell four times, McManus added.
Canela is one of thousands of California inmates facing a different future due to Assembly Bill 109, Public Safety Realignment. Under the new law, he is being supervised by the San Diego County Probation Department, instead of State Parole. He is considered to be under "post release community supervision."
County Supervisor Ron Roberts has been outspoken against AB109.
"Our people are doing a very very good job," said Roberts. "But I think given the nature of what they have to deal with, we are going to have some serious incidents that we would not have had with the previous system."
Roberts said local probation officers have underwent extensive training to prepare for the new task. He also said the county has added a lot of new officers to the force.
"For the state to simply wash their hands of this and declare 'OK we're going to put these guys into local custody and in local probation' was really not, I don't think, a very well thought out solution," said Roberts.
Roberts said Canela's criminal history includes charges for assault with a deadly weapon, false imprisonment, battery and drug charges including methamphetamine, cocaine and heroin. He said Canela has already had run-ins with the law in San Diego County since his release from prison in April.
"I know that he had a violation," Roberts said. "He spent, I think, about 10 days in the local jail and was able to get out. Under the supervision they couldn't find him for awhile, they went looking."
Roberts said that's why officers were trying to serve the warrants Thursday. He added that the 10-day jail stint was in August and that Canela bailed out.