This is an archived article and the information in the article may be outdated. Please look at the time stamp on the story to see when it was last updated.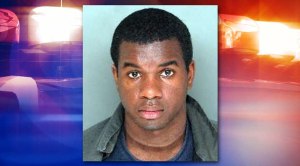 SAN DIEGO — A man arrested on suspicion of sexually assaulting foreign exchange students he befriended on an Internet site may have more victims, police said Friday.
Jason McKlevey, 31, was arrested for sexual assault and false imprisonment on Nov. 7.
Investigators said they identified McKlevey after receiving a report of a sexual assault on Oct. 26. McKlevey had befriended the victim through a website called converstionexchange.com, police said. The website is used by foreign exchange students to practice written and spoken English skills.
Sex crime detectives found evidence that McKlevey had contacted many female Asian foreign exchange students through the website. Most of the women were attending local colleges and universities, police said.
Anyone with information about McKlevey related to the investigation was asked to call the police Sex Crimes Unit at 619-531-2210 or Crime Stoppers at 888-580-8477.