This is an archived article and the information in the article may be outdated. Please look at the time stamp on the story to see when it was last updated.
SAN DIEGO — A 22-year-old man was behind bars Wednesday for allegedly attacking a teenage acquaintance and raping her on the grounds of a University City apartment complex.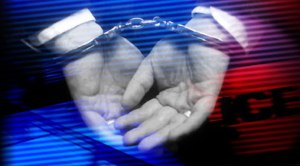 Erick Rojas was socializing with the girl in the 7600 block of Palmilla Drive, along with two other men, when he allegedly attacked her about 9 p.m. Tuesday, according to San Diego police.
"She yelled for help, and a nearby security guard called police," SDPD Lt. Chuck Kaye said.
When patrol officers arrived, the suspect ran off, the lieutenant said. They caught and arrested him following a brief foot chase.
Rojas was booked into San Diego Central Jail on suspicion of forcible rape, sexually assaulting a minor, contributing to the delinquency of a juvenile and resisting arrest. He was being held without bail pending arraignment, scheduled for Friday afternoon.
Kaye declined to release the alleged victim's age.