This is an archived article and the information in the article may be outdated. Please look at the time stamp on the story to see when it was last updated.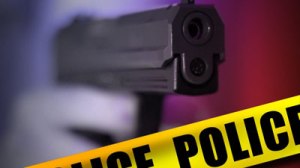 Vista,Calif-A Riverside County man accused of committing several armed
heists across the San Diego area, including two at Oceanside cellphone shops,
pleaded not guilty today to nine counts of robbery and one count of receiving
stolen property.
   Damian McDowell Green, 21, was ordered held on $545,000 bail.
   Green surrendered to detectives and deputy federal marshals at his
Aguanga home on Friday, according to Oceanside police.
   He is suspected of threatening clerks with a handgun while stealing cash
and mobile phones at Verizon Wireless stores in the 3700 block of Plaza Drive
and the 4200 block of Oceanside Boulevard on Jan. 14 and Jan. 24, respectively.
   During the first holdup, Green allegedly pistol-whipped an employee
before fleeing, Oceanside police Lt. Leonard Cosby said. No serious injuries
were reported.
   Following his arrest, the suspect confessed to committing those holdups
and others in Encinitas, Mira Mesa and Poway, according to police.
   Green faces a maximum of 34 years in prison if convicted, said Deputy
District Attorney Roy Lai.
   A readiness conference was set for Feb. 13 and a preliminary hearing for
Feb. 19.