This is an archived article and the information in the article may be outdated. Please look at the time stamp on the story to see when it was last updated.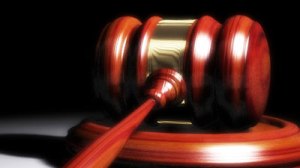 EL CAJON, Calif – A 69-year-old Spring Valley man accused of pummeling his small dog to death for digging up a newly planted tree in his yard pleaded not guilty Wednesday to a felony animal cruelty charge.
Charles Alexander Dudley, who is free on $25,000 bail, will be back in court June 19 for a readiness conference and July 8 for a preliminary hearing.
A neighbor called the county Department of Animal Services the night of May 13 to report seeing Dudley severely beating the 2-year-old female miniature pinscher at his home in the 3500 block of Bentley Drive, said DAS spokesman Dan DeSousa.
A responding animal-control officer found the badly injured eight-pound canine barely breathing in Dudley's back yard and took her to a veterinary hospital, where she died later in the night.
The suspect allegedly told an investigator he had beaten the dog because she uprooted a tree he recently had planted outside his home.