This is an archived article and the information in the article may be outdated. Please look at the time stamp on the story to see when it was last updated.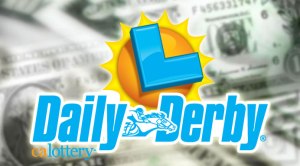 SAN DIEGO — Someone bought a valuable lottery ticket in the Skyline neighborhood, while time is running out for another lucky player in San Diego, the California Lottery announced Thursday.
The Daily Derby ticket worth $558,066 matched the three horses in Wednesday's draw. It was purchased at a service station at 6839 Imperial Ave., according to lottery officials.
The winning horses were 07-Eureka to win, 08 Gorgeous George to place and 06 Whirl Win to show. The winning time was 1:48.46.
Players in the game choose three horses out of a field of 12, predict their final order and a winning time. The draw is held every day at 6:35 p.m.
The holder of the ticket was not immediately identified.
Lottery officials also said time is running out for the holder of a Mega Millions ticket worth nearly $171,000 that was purchased last September at Naval Base San Diego.
The winner, who matched all but the Mega number, has until the close of business next Wednesday to claim the prize or the money will go to schools.
Lottery officials said if the holder of the ticket is deployed, he can have a friend enter the claim for him, or sign the ticket and mail it to a lottery office along with copies of identification.
Winners have 180 days to claim their prizes, according to the lottery.