This is an archived article and the information in the article may be outdated. Please look at the time stamp on the story to see when it was last updated.
Coming to you now from the media workroom for the Super Bowl. The Sheraton New York Times Square Hotel is the place to pick up credentials, connect to high speed internet and get a massage (if you can get an appointment).
Celebrities and high profile sports figures are stopping by Radio Row. Those radio guys know how to talk, so it's pretty loud in there. Hosts are trying to grab the sports guys and actors as they make their way through.
Bill Murray stopped by FOX Sports, then made a fast exit. Coincidentally, I had just watched What About Bob? the night before seeing him.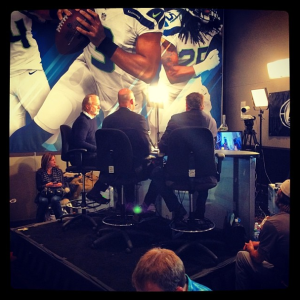 If you want to catch the other actor in the movie, Richard Dreyfus, he's floating around Encinitas on a regular basis.
Back on Radio Row, I've also seen Chris Tucker, Colin Kaepernick, Mike Epps and more. Archie Manning made an appearance, too.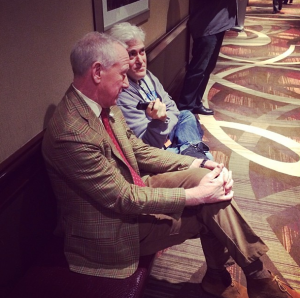 Tonight we're credentialed for the Playboy Party's red carpet.