This is an archived article and the information in the article may be outdated. Please look at the time stamp on the story to see when it was last updated.
"We must be willing to let go of the life we have planned, so as to have the life that is waiting for us." ~ E.M. Foster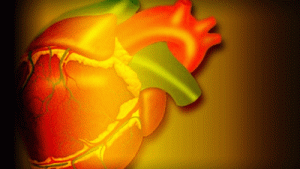 As a journalist of nearly 20 years, I've covered just about everything there is and there are few things I can't imagine. I've "seen it all."
Plus, I'm very much a right brained, creative type who's fanciful visions can take me on faraway mental escapades when need be. Let's also not forget, I am from a very big, raucous Irish family, so there are few things I haven't witnessed humankind do (or attempt to do in various states).
But there is one thing I cannot imagine: the loss of a child.
The very notion pierces me to the point of wincing, that I physically can't even go there. Unfortunately,  thousands of families across the country are thrust into that horrid reality.  Around 7,000 teenagers throughout the nation die every year due to sudden cardiac arrest or SCA.  It usually strikes teens without symptoms or warning and by the time they collapse, it's all over.
That scenario is sadly familiar for Rhina and Hector Paredes. Their 15-year-old high school athlete-of-a-son, collapsed while packing for a trip. He passed every sports physical and well-check ever given.  However, he never had an EKG (electrocardiogram) during any of those visits. If he had – he could very well be alive today.
That's why his parents started the Save a Life Foundation which screens kids 12 and up for FREE every year at various local high schools.  I recently put my own son through the tests and am relieved he came out with a clean bill of health.  I promise you, it's both painless and priceless.
This weekend and again in October they are offering more free screenings, if you go to their website you can register ahead of time.  They are fast approaching the 10,000 mark for teens screened by the organization and have saved precious lives in the process.   Kids who had no symptoms and were ticking bombs, but now have a long life ahead of them after receiving surgical procedures.
I cannot fathom the Paredes' loss, I am in equal awe of the legacy they've created for their son.  Selflessly and generously, they are using his death as a second chance at life for others.
They lost their son, but they did not lose heart.  I strongly suggest you don't either.  Get your children screened.