This is an archived article and the information in the article may be outdated. Please look at the time stamp on the story to see when it was last updated.
SAN DIEGO -- A 27-year-old San Diego woman survived after being shot in the head in Las Vegas, but lost her right eye. She is at least the third San Diego County resident injured or killed in the massacre.
Tina Frost was shot Sunday night when 64-year-old Stephen Paddock opened fire from the 32nd floor of the Mandalay Bay Resort and Casino, killing 58 people and injuring more than 500 others at the Route 91 Harvest Country Music Festival.
Frost was showing small signs of improvement Wednesday, though she remains comatose in an intensive-care unit at Sunrise Hospital in Las Vegas, according to Amy Klinger, a close family friend.
"Her (CT) scan showed no increase of swelling in her brain from yesterday and her low-grade fever subsided," wrote Mary Watson Moreland early Wednesday morning on a GoFundMe page established for her daughter. "She has maintained a healthy temperature and vitals all day and they have started her on a feeding tube."
Moreland wrote that when doctors and nurses have to move Frost or make her uncomfortable as they perform routine procedures, "Tina puts up a good amount of resistance showing us she's still in there and she's fighting!"
"When her parents or whoever is with her to say to her, 'relax, Tina' or 'calm down' or 'don't get worked up,' she seems to be calming to the sound of their voices," Klinger said.
Since Frost was shot, her boyfriend Austin has been by her side, just as he was there at her most critical moment of need.
"When Tina went down, Austin and another young man carried Tina about 300 yards to where they found a pickup truck that had some space on the back of it," Klinger said.
Continuing Coverage: Las Vegas Massacre
The GoFundMe page for Frost was created Monday by Pam Ostiguy Clark, who described the comatose accountant as a good family friend. The goal was to raise $50,000 to help cover Frost's medical bills and help her family visit -- a Facebook profile for Moreland showed the mother lives in Maryland.
As of 10 p.m. Wednesday, donations to Frost's GoFundMe page sat at more than $325,000, more than six times the initial goal.
In an initial posting on Frost's page, her mother wrote that doctors had "removed her right eye, where the bullet was lodged, and there is an implant there now to keep the space open."
"They took out a bone from her forehead to allow the brain room to swell, that will stay out for a few months," Moreland wrote. "She's in a coma and on a ventilator, she cannot breathe on her own. She's critically stable in ICU for at least a week. Over the next few days, they're going to see how she responds to stimulation, but until then, we won't know how bad the brain damage is."
In Wednesday's update, Moreland said doctors hope to lower the amount of Frost's ventilator support later in the week "to test if she can breathe on her own."
"The doctors explicitly expressed to us that it is very common for head trauma patients to have a recovery that ebbs and flows; we may see improvement one day, then none the next," Moreland wrote.
"She is a fighter. She is a strong, fit, healthy go-getter. She will give this her all," Klinger said.
To help, Klinger said Frost's loved ones are doing what they can to provide encouragement.
"They're playing music, they have put together an email address where family and friends can send audio messages to Tina and they're playing them all for her," Klinger said.
The mother said her family was overwhelmed and grateful for the love and support they received.
Jeffery Koisher
Valley Center-native Jeffrey Koisher survived being shot twice during the mass shooting in Las Vegas.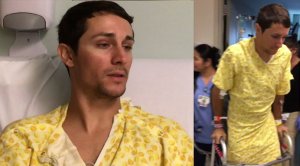 Koisher was wounded in the attack but survived, he said on Facebook. A bullet tore through his left leg and shattered his fibula as he lay on top of a friend to shield her from the bullets. After they ran for cover during a lull in the attack, the gunfire began again, and a second bullet smashed into his left hip as he again jumped on top of his friend to protect her.
Later, several men loaded Koisher into a vehicle that rushed him to a hospital, where the same men carried him into the emergency room. Koisher shared a post on Facebook asking for help identifying his rescuers, with a Facebook user responding that one of the Good Samaritans was her son-in-law, Alberto Anguiano of Fountain Valley in Orange County.
On Tuesday, Koisher posted a video of himself getting out of bed with the help of a walker and taking his first steps since Sunday night's shooting.
"Well I guess ain't nobody gonna keep me down!" he wrote in a post above the video. "It's going to be a slow and steady process, but I think I'm off to a good start! Thank you all so damn much for your motivation and all your prayers. I'm ready to run!"
A GoFundMe page to help Koisher with his medical bills had raised $18,000 of its $25,000 goal as of 8 a.m. Wednesday.
Jennifer Irvine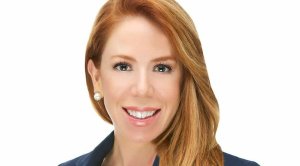 Jennifer Irvine, a 42-year-old attorney who ran a family-law and criminal-defense practice in downtown San Diego, was killed in the hail of bullets. She was killed instantly when she was struck in the head by a bullet.
Authorities said the deadliest shooting in modern American history lasted between nine and 11 minutes.
A general victims fund, set up by a county commissioner in Las Vegas, has raised nearly $8.5 million.