This is an archived article and the information in the article may be outdated. Please look at the time stamp on the story to see when it was last updated.
SAN DIEGO — A woman who was injured in a parasailing accident in Mexico returned to San Diego Tuesday night.
Katie Malone was on vacation in Puerto Vallarta, celebrating her birthday when she went parasailing. But the parachute line broke and she was in the air for 45 minutes before she crashed into an airport, according to her GoFundMe campaign.
"It's one of those calls you never want to take and of course you're thinking the worst," said Katie's father, Kelly Malone.
Katie suffered multiple injuries, including a fractured pelvis, skull and ribs, a collapsed lung and facial injuries, according to the fundraiser page.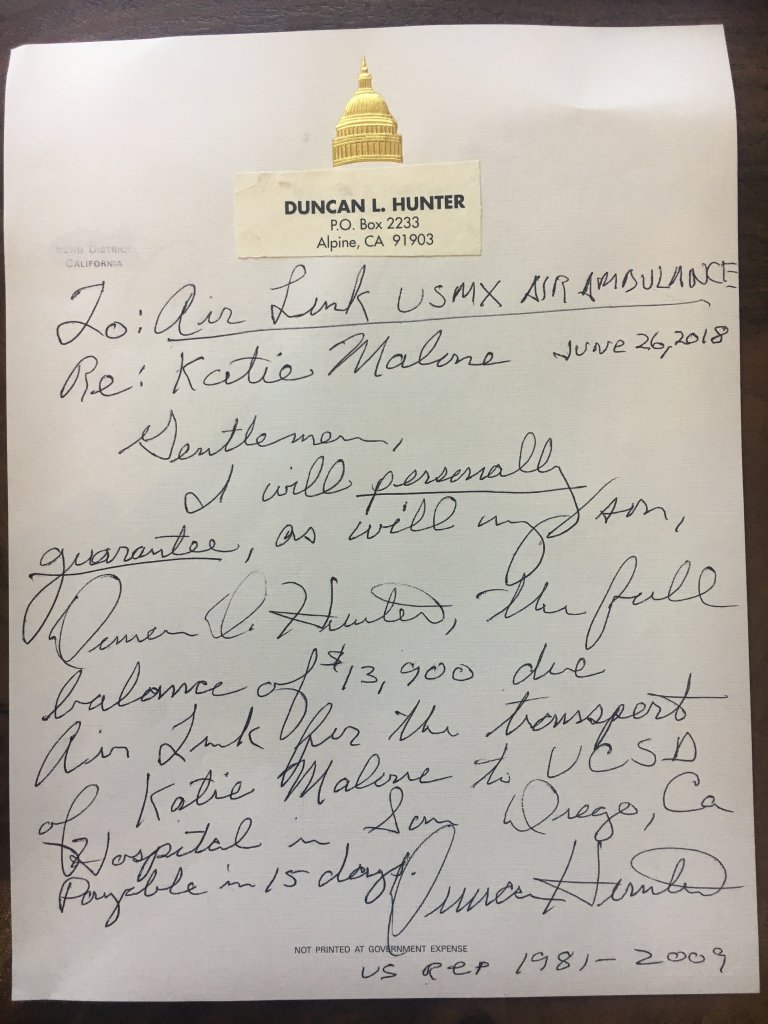 Kelly went to Mexico to visit his daughter in the ICU.
"It was sad to see her in that condition," Kelly said. "Actually that morning she sent me some pictures of her — she went surfing the day before — and then you see her like that and you see her in the hospital and it just breaks your heart. It's hard. It's a really emotional journey."
Kelly said his daughter's major head trauma required treatment by a specialist in the United States.
"The doctor was telling us down there, 'hey, we need to get her out and get her to a hospital here,'" Kelly said.
Former Congressman Duncan L. Hunter, who learned of the accident from the family's pastor, helped with financial arrangements to make Katie's life flight possible.
"Once we got the congressman involved, everything just went real smooth. He had some contacts. I believe he even contacted the consulate in Washington, D.C. and then after that everything just went really, super fast," Kelley said.
After Katie arrived at Brown Field, she was transferred to UC San Diego Medical Center.