This is an archived article and the information in the article may be outdated. Please look at the time stamp on the story to see when it was last updated.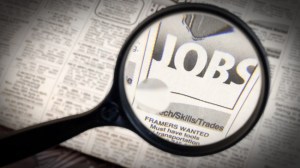 SAN DIEGO – The unemployment rate in San Diego County last month was 6.1%, up from a revised 5.8% the month before, the state Employment Development Department announced Friday.
The local figure compares to 7.3% unemployment in California and 6.3% nationwide. Those rates, which are not seasonally adjusted, are also up a little bit from the previous month.
San Diego's unemployment rate has generally declined over the past couple of years, with the May figure being the lowest since 2008. However, the descent has been a little bumpy, with small upticks occurring every few months or so.
The biggest local job gains over the past month were in arts, entertainment and recreation — up 1,700; professional, scientific and technical services — up 1,400; and trade, transportation and utilities – up 1,200, according to the EDD.
Around 96,500 San Diegans were unemployed in June out of a labor force of nearly 1.6 million, according to the EDD. The total number of unemployed is nearly 30,000 fewer than this time last year, when the unemployment rate was 7.8%.