This is an archived article and the information in the article may be outdated. Please look at the time stamp on the story to see when it was last updated.
SAN DIEGO — Broadway San Diego announced Friday that it is severing ties with actor Ben Vereen after allegations of sexual misconduct during a Florida production he directed in 2015, the San Diego Union-Tribune reported.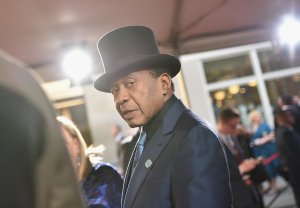 "Effective immediately, Broadway San Diego is ending its association with Mr. Ben Vereen," the touring presenter said in a statement. "Broadway San Diego will continue its support of excellence in high school musical theater at the fifth annual Broadway San Diego High School Musical Theatre Awards on Sunday, May 27, 2018 at the Balboa Theatre."
The allegations surfaced in the New York Daily News. The publication quoted female cast members of a Florida production of the musical "Hair" saying that Vereen "forced unwanted kisses, hugged them aggressively, stripped naked during an acting exercise and made degrading comments about their weight, sex appeal and personal lives."
The Tony Award-winning actor was the namesake of the local Ben Vereen Awards since 2014. The awards honor top high-school theater artists from the San Diego, Phoenix and Tucson areas, according to the U-T.
In a tweet Friday morning, Vereen issued an apology:
"I would like to apologize directly to the female cast members of the musical Hair for my inappropriate conduct when I directed the production in 2015. While it was my intention to create an environment that replicated the themes of that musical during the rehearsal process, I have since come to understand that it is my conduct, not my intentions, which are relevant here. So I am not going to make any excuses because the only thing that matters here is my acknowledging and apologizing for the effects of my conduct on the lives of these women. Going forward, my having come to terms with my past conduct will inform all my future interactions not only with women, but with all individuals. I hope these women will find it in their hearts to accept my sincere apology and forgive me."
https://twitter.com/BenVereen/status/949336425438224384