This is an archived article and the information in the article may be outdated. Please look at the time stamp on the story to see when it was last updated.
SAN DIEGO — The 33-year-old American who died while fighting for ISIS, Douglass McCain, went to school at San Diego City College.
McCain is believed to have worked at African Spice on 54th Street and have attended a mosque in City Heights.
McCain's criminal record included an arrest in Minneapolis for disorderly conduct and obstruction, before leaving the United States to join "his brothers" with ISIS.
His Facebook and Twitter pages show a trail of praise for Islamic jihadist.
"This is a real problem, this is a real issue," said Ben Kalasho with the Chaldean Chamber of Commerce.
He's concerned over the role social media is playing in recruiting Americans like McCain to fight for ISIS.
"The age group that ISIS targets is 16 to 26," said Kalasho who's been monitoring the extremist group's activity online.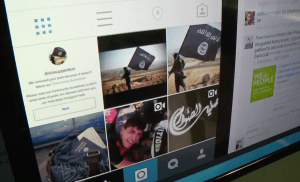 ISIS militants are known to upload videos of brutal killings to YouTube, Facebook and Instagram to recruit.
"They never say we want to recruit you, they say we're doing such good work here, we're doing the work of God here," Kalasho stressed.
U.S. intelligence believes at least 100 Americans have joined ISIS and Kalasho has been leading a campaign to stop them searching for their social media sites and getting them shut down.
And he's trying to spread the word and warn parents they're children could be vulnerable.
"They need to have that conversation," he added.