This is an archived article and the information in the article may be outdated. Please look at the time stamp on the story to see when it was last updated.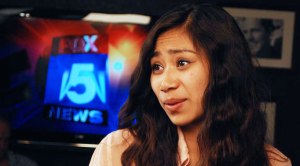 SAN DIEGO — Two major musical events in San Diego County are scheduled Friday, including a homecoming for Chula Vista's Jessica Sanchez.
The 12th annual Gator by the Bay music festival is scheduled to get underway this afternoon, while Channel 933's annual Summer Kickoff is set for Friday night.
Gator by the Bay is touted as San Diego's Crawfish, Zydeco and Blues Festival, plus Louisiana-themed food.
More than 60 musical performances are scheduled through Sunday at Spanish Landing Park, across North Harbor Drive from Lindbergh Field, led by Elvin Bishop, the Bill Magee Blues Band and Lil' Wayne.
Jessica, the "American Idol" runner-up last year, will headline the Channel 933 Summer Kickoff. The former Eastlake High School student has relocated to Los Angeles with her family to further her singing career.
She released her debut album, the 11-track "Me, You & The Music" two weeks ago. It was the No. 9 album on iTunes as of Thursday afternoon.
The music festival, which also includes Ne-Yo, Demi Lovato and other acts, is the first major event at Chula Vista's outdoor concert venue since the name was changed to Sleep Train Amphitheater, according to concert promoter Live Nation.