This is an archived article and the information in the article may be outdated. Please look at the time stamp on the story to see when it was last updated.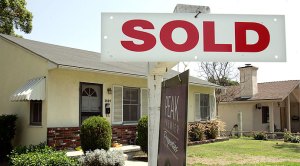 SAN DIEGO — Home prices in San Diego rose 20.4 percent between July 2012 and the same month this year, according to the Standard & Poor's Case Shiller Home Price Indices released Tuesday.
The jump was the fourth biggest among the 20 real estate markets studied by S&P.
San Diego's housing costs showed a monthly hike of 2 percent between June and July, according to the report.
S&P created the indices by taking big-city home prices in January 2000, assigning them a value of 100, and tracking their subsequent rise and fall.
In July, San Diego's index stood at 188.33, representing an appreciation of 88 percent over 14 years. The increase was surpassed only by Los Angeles and Washington, D.C.
The national index in July of 162.49 was up 12.4 percent over the same month last year, and 1.8 percent higher than June.
Nationally, the rate of growth might be slowing, according to David Blitzer, the chairman of the Index Committee at S&P Dow Jones Indices.
"Since April 2013, all 20 cities are up month to month. However, the monthly rates of price gains have declined," Blitzer said. "More cities are experiencing slow gains each month than the previous month, suggesting that the rate of increase may have peaked."
He said the number of applications for mortgages has dropped since rates went up in May, which could be impacting real estate.