This is an archived article and the information in the article may be outdated. Please look at the time stamp on the story to see when it was last updated.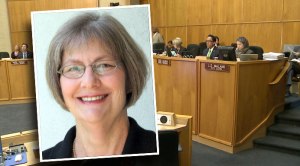 SAN DIEGO — City Councilwoman Sherri Lightner Friday became the seventh council member to call for Mayor Bob Filner to resign in the wake of sexual harassment allegations.
Lightner, one of five Democrats on the City Council, released the following statement Friday afternoon after the mayor announced that he would take a leave of absence to undergo intensive behavior counseling but had no intention of resigning his post:
"I have been deeply troubled by the serious allegations regarding the Mayor's conduct. Sexual harassment is demeaning and harmful behavior which cannot be tolerated, and I respect the courage of the women who have come forward.
I am committed to making sure the city provides a safe and positive work environment for all its employees, and I want every city employee to know that they have my support.
I have heard from many of my constituents in District One who strongly believe the Mayor can no longer effectively lead our city. As their elected representative, I have personally met with the Mayor and requested he resign. Meanwhile, I will continue to remain focused on addressing the important priorities of our neighborhoods."
Only Myrtle Cole and Marti Emerald, both Democrats on the technically nonpartisan council, have not called on Filner to step down.
Cole's office said her position backing the mayor's due process rights has not changed. A spokesman for Emerald said she wouldn't comment since she is out of town all month, at a training session at Harvard University.