This is an archived article and the information in the article may be outdated. Please look at the time stamp on the story to see when it was last updated.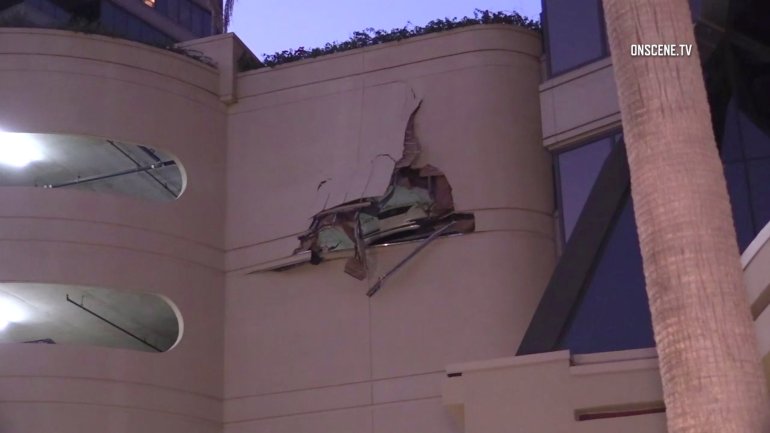 SAN DIEGO – A driver slammed into a wall on the fourth-story of a parking structure Friday in downtown San Diego.
The incident happened around 6:30 p.m. in the Harbor Club parking structure near 3rd Avenue and J Street.
The woman's foot became stuck under the brake pedal, which then caused her foot to hit the accelerator, causing the Lexus sedan to go forward and through the wall, according to San Diego Fire-Rescue Chief Ted Moran. She was then able to dislodge her foot and hit the brakes.
No one was injured.
Structure engineers were called to assess the damage.