This is an archived article and the information in the article may be outdated. Please look at the time stamp on the story to see when it was last updated.
SAN DIEGO – A brazen thief made off with a valuable piece of artwork  during the busy Beat Street San Diego festival. The featured artist said it was stolen right from under everyone's nose.
Pako Pablos is well-known internationally for his works that feature actors, social icons and sports and music industry figures. Pablos said each and every piece of art is painstaking. He's focused on details which can take a great deal of time, patience and talent.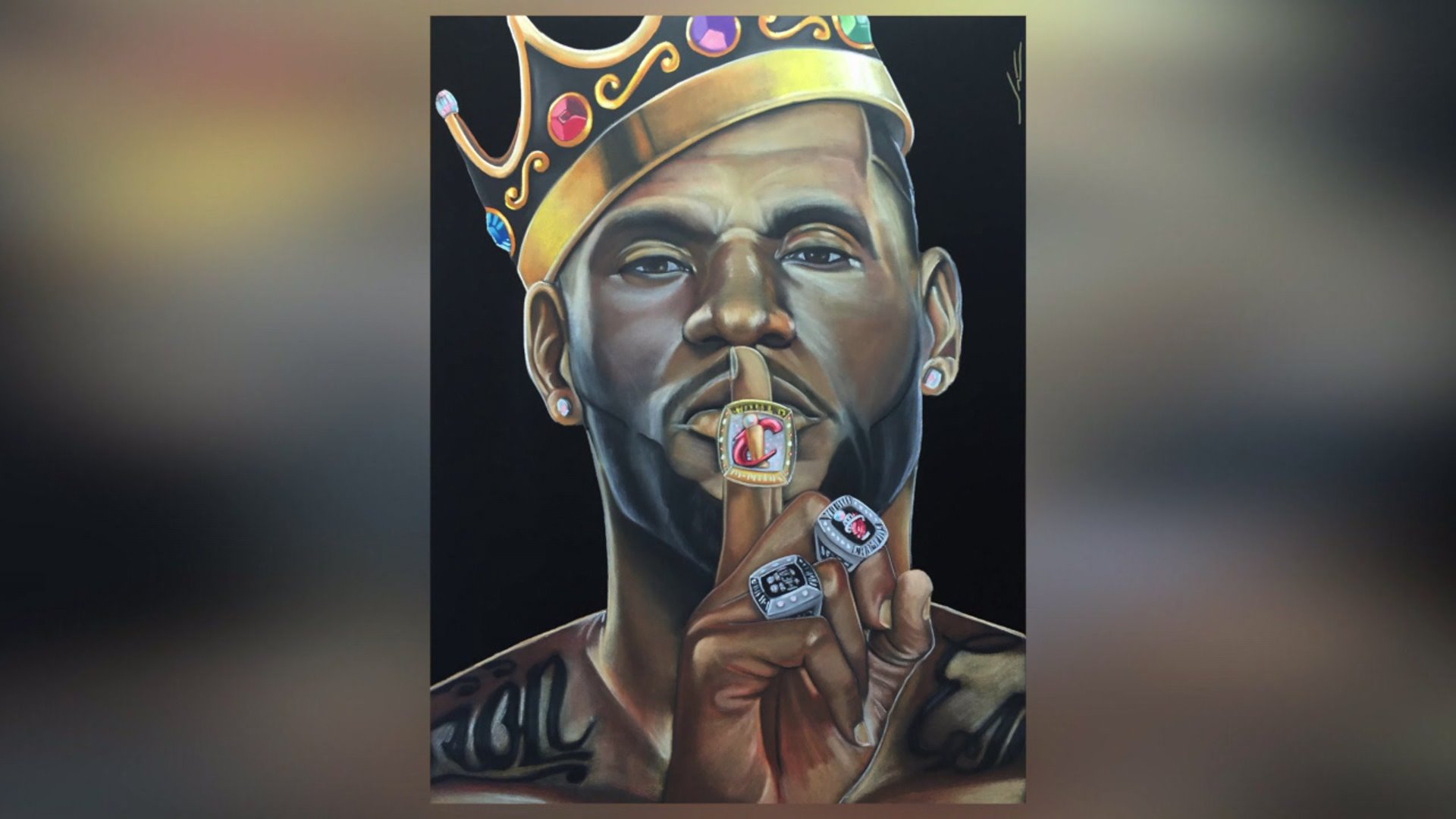 "It either can be sports, or entertainment or politicians, or whatever it is, but I like to express the way I see an icon on my own view," Pablos said.
While presenting an art piece of rapper Twista on Saturday, his well-known painting of LeBron James was stolen.
"For me it's hard to believe that someone could just grab a painting that big and just walk out of a festival," Pablos said.
Pablos' painting of LeBron James is part of a series he's been working on that he calls "Lords of the Rings." He estimates the value of it at $3500.
"A lot of people caught on it, and they were just sharing it or posting it. Even the Cavaliers, The Cleveland Cavaliers liked the painting," Pablos said.
Pablos said the booth where the painting was being displayed had security.
"It's hard to miss. Not only that, I'm surprised at the guts that the people have to do that," he said. "Its not an easy task just to go and grab it like it's yours and just walk out."
A police report has been filed with the San Diego Police Department. Police are looking into the theft and waiting for surveillance video from venue officials.
Pablos just wants the piece back. He's started a hashtag campaign of #bringthekingback.
If you've seen the painting you're asked to call SDPD at 619-531-2000.