This is an archived article and the information in the article may be outdated. Please look at the time stamp on the story to see when it was last updated.
ROSEMEAD, Calif – Southern California Edison, which earlier this month announced its intention to retire the nuclear reactors at the San Onofre Nuclear Generating Station, announced Wednesday it has issued layoff notices to 600 non-union workers.
The notices, which went out Monday, will become effective in about two months, according to the Rosemead-based utility, which is the operator and majority owner of the plant on the northern San Diego County coastline.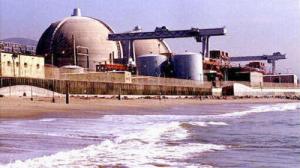 The nuclear plant's workforce of 1,500 will be reduced to 400 next year as preparations to decommission the 2,200-megawatt plant — which will take years to complete — move forward, according to SCE.
In addition to the non-union workers, SCE plans to negotiate with the Utility Workers Union of America and the International Brotherhood of Electric Workers on transition plans for the union employees affected by the shutdown.
"The premature shutdown of San Onofre is very unfortunate," said Pete Dietrich, SCE's senior vice president and chief nuclear officer. "We have an extraordinary team of men and women. We appreciate their years of dedicated service and will continue to extend to them the utmost respect and consideration."
The plant has been idle since January 2012, when a small, non-injury leak was discovered in one of the reactors. The other unit was shut down for maintenance at the time.
Edison decided to close San Onofre when it became apparent that a plan to restart the reactor where the leak did not occur would not be approved by federal regulators in time for this summer.
Dietrich said the company will hold a job fair for displaced workers.