This is an archived article and the information in the article may be outdated. Please look at the time stamp on the story to see when it was last updated.
CHULA VISTA, Calif. — The Living Coast Discovery Center was slated to close October 28 due to a severe budget shortfall, but announced Monday it has successfully filled that gap and will remain open.
The non-profit zoo and aquarium needed to raise $200,000 to stay open and in just 30 days the center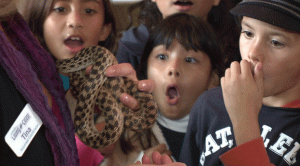 was able to raise $401,564.
"In the last three or four weeks, we've had an unbelievable surge of support from the community, individuals and businesses alike," said Sherry Lankston, guest experience coordinator for the center.
The center has been connecting people with coastal animals, plants and habitats for 26 years.  At the beginning of October, the center announced it would have to close its doors.
"It's relaxing. It's beautiful. It's nature and it's as it should be," said L.J. Livingston, who enjoys visiting the center with her 4 year old daughter.
Community members stepped forward to help keep it open.  One girl raised money in her neighborhood by doing cart-wheels.  Another 5 year old brought in $3.03.
"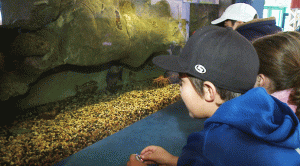 Some kids on a block opened a lemonade stand and they generated $600," said Living Coast Discovery Center CEO Ben Vallejos. "They decided to support the center because they knew how important this place was and how special the animals are."
There were anonymous donations and donations from businesses like San Diego Gas & Electric and UTC Aerospace Systems which each donated $25,000.
"This means a place where you can learn about what's all around you, learn about this wonderful coastline, learn about the wetlands, learn about the animals that live here," said Charlie Bradley, who also donated to keep the center open.
The center is funded through the end of 2014, which is enough time representatives say to secure a plan for a long-term sustainable future.
"We're just unbelievably grateful to the community and we`re looking forward to again our bright new future," said Lankston.