This is an archived article and the information in the article may be outdated. Please look at the time stamp on the story to see when it was last updated.
SOLANA BEACH, Calif. – Kevin Costner has taken on a variety of movie roles over the years, yet it was his musical performance that created a buzz in Solana Beach Tuesday night.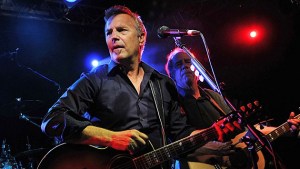 Modern West rocked the Belly Up Tavern to a sold out show with front man Costner at the microphone.
While on a walk to the beach Tuesday afternoon before the concert, Costner took a few minutes to talk to FOX 5.
"Everyone I've talked to says Solana Beach is a really great secret that hasn't been discovered. So, I'm happy to be here and I think it's going to be something good," he said.
Costner's movie star draw brought in fans from across the globe to the small 600 person venue in Solana Beach.
"We are going to play loud and I believe it's sold out, so it's going to be something," he said.
Costner, the star of Dances with Wolves, Field of Dreams, Robin Hood, No Way Out and countless other movies, put on a charismatic performance with more hit's then misses.
One of these guys has an Oscar and is playing a show tonight at the belly up #KevinCostner #fox5news pic.twitter.com/g8RmxsOblz

— Jaime Chambers (@jaimechambers) August 12, 2015
https://twitter.com/modernwest/status/631460138319130626/video/1