This is an archived article and the information in the article may be outdated. Please look at the time stamp on the story to see when it was last updated.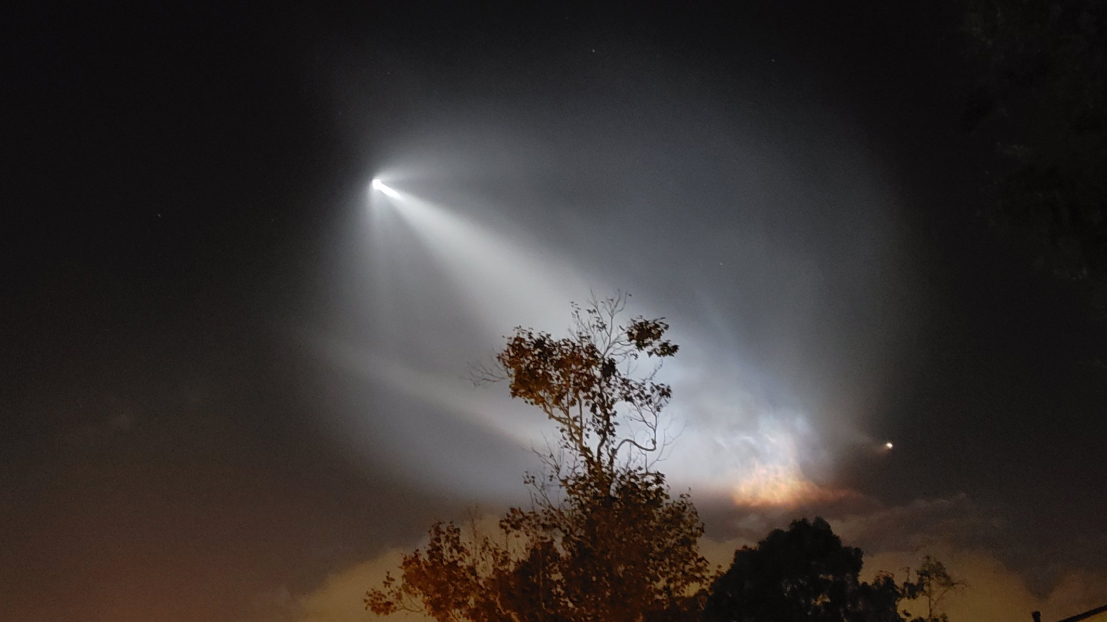 SAN DIEGO — SpaceX fans looking forward to Sunday evening's rocket launch will be disappointed to learn it has been postponed until at least Monday — but there is still hope of spotting a show in the sky above San Diego soon.
The launch, part of the company's Spaceflight SSO-A: SmallSatExpress mission, is planned to launch a reusable Falcon 9 booster to carry satellites into space. The launch is now postponed until at least Dec. 3 for "additional inspections." It is the third time the launch has been postponed, according to Space.com.
The new launch is scheduled for Monday morning around 10:30 a.m., though that could change once again.
Standing down from tomorrow's launch attempt of Spaceflight SSO-A: SmallSat Express to conduct additional inspections of the second stage. Working toward a backup launch opportunity on December 3.

— SpaceX (@SpaceX) December 2, 2018
Previous launches at Vandenberg Air Force Base — where the Falcon 9 is due to eventually take flight — provided a brilliant sight in the sky above San Diego.
Earlier, the company posted photos of the rocket rolling out to the launch pad with a hopeful message about Sunday's cancelled launch:
Falcon 9 rolls out to SpaceX's West Coast launch pad at Vandenberg Air Force Base ahead of Sunday's targeted launch of 64 payloads for the Spaceflight SSO-A: SmallSat Express mission. Falcon 9's first stage for this mission completed two East Coast launches & landings this year. pic.twitter.com/7sgsdDzIbQ

— SpaceX (@SpaceX) December 1, 2018