This is an archived article and the information in the article may be outdated. Please look at the time stamp on the story to see when it was last updated.
SAN DIEGO — A jury Wednesday cleared former San Diego Mayor Bob Filner of sexual battery allegations raised in a lawsuit filed by a city parks manager who claimed he grabbed her from behind at an event in Mission Bay Park, pressed against her buttocks and grazed her breasts with his arm.
The jury did find that Stacy McKenzie was subjected to unwanted harassing conduct because she is a woman, but the panel found the harassment was not "severe or pervasive" and the jury did not award her any damages.
#BREAKING Jury has decided Filner did not commit sexual battery, but he did commit sexual harassment.

— Sharon Chen (@SharonChenTV) March 30, 2016
Filner, 73, was not in court when the verdict was read. Jurors reached their decision in a matter of hours.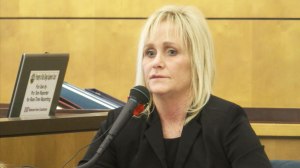 The lawsuit was filed after the city denied a $500,000 claim by McKenzie. Her lawsuit was one of two involving Filner that had not been settled. Four other similar cases were settled for more than $1 million total.
During closing arguments earlier today, McKenzie's attorney, Dan Gilleon, said Filner sexually battered his client and the city did nothing to prevent the harassment.
Gilleon told jurors that Filner was an "arrogant man" who grabbed McKenzie from behind at the April 21, 2013, Clairemont Days festival in Mission Bay Park that she attended on one of her days off.
The former congressman rubbed her arm, pressed against her breast and buttocks, and asked her on a date, the attorney said.
"He (Filner) said, `I like to talk to beautiful women,"' according to Gilleon. "He said, "I like to get really close to my city employees."
After the encounter with Filner, McKenzie got in her car and wiped herself down with a sanitizer, according to Gilleon, who said Filner's attitude as mayor was "I can do anything I want."
The attorney said McKenzie was humiliated and fearful and the situation affected her at work for months. The city, Gilleon said, was sending a message that a woman can be sexually battered on her day off and "there's nothing you can do about it."
A woman who witnessed the incident said McKenzie was "visibly shook up" after the encounter with Filner.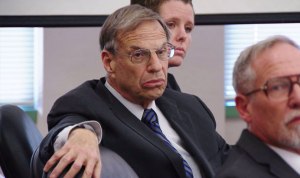 Filner testified that he didn't remember meeting McKenzie, which Gilleon called "selective memory."
Both a psychologist and a psychiatrist who testified at the trial agreed that McKenzie had been harmed by the encounter, Gilleon said, asking the jury to award her $150,000 for past medical and mental suffering and nearly $21,000 for future medical costs.
George Schaefer, representing Filner and the city of San Diego, told the jury that McKenzie gave eight different statements on what happened with Filner and told a co-worker the day after it happened that it was "no big deal" and wasn't sexual harassment.
Schaefer said the incident — which lasted five to 10 seconds — didn't happen in the workplace and there was nothing "hostile" about McKenzie's work environment in offices near Balboa Park.
He suggested awarding McKenzie a dollar in damages, saying she filed the lawsuit as a way to pay for college for her children.
In a criminal case, Filner pleaded guilty to misdemeanor battery and felony false imprisonment. He was sentenced to three months on house arrest and three years probation.