This is an archived article and the information in the article may be outdated. Please look at the time stamp on the story to see when it was last updated.
SAN DIEGO — The former manager of a now-defunct medical marijuana dispensary was convicted Monday of three charges, including sale of marijuana and possession of the drug for sale, in his third trial.
Jovan Jackson, 35, faces up to 16 months in prison when he is sentenced Dec. 13.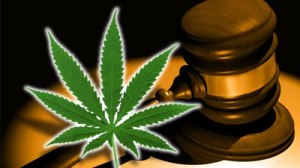 His attorney, Lance Rogers, said the case will be immediately appealed.
Jackson was tried and acquitted in 2009 for possession and sales of marijuana.
He went on trial in 2010 on charges stemming from another raid at the dispensary and was convicted.
Attorneys for Jackson appealed, saying the defendant was denied a defense.
An appeals court in 2011 agreed, handing down a landmark decision that gives dispensary operators the right to a defense in state court.
Outside court Monday, Jackson told reporters he thought the medical marijuana defense would help clear his name.
"Court is based off presumptions, in my opinion," Jackson said. "I just think a lot of the jury's inclination to vote guilty was based on the presumptions that were given to them by the (deputy) district attorney."
Jackson now works as a barber in Lemon Grove.
"This isn't the first time I've heard guilty," Jackson said. "I'm not gonna give up just because these particular jurors found me guilty. I think that society will decide if I'm guilty or not based off of how they feel about medical marijuana."