This is an archived article and the information in the article may be outdated. Please look at the time stamp on the story to see when it was last updated.
SAN DIEGO — A judge Thursday dismissed a distracted driving ticket issued last October to a Temecula woman for allegedly watching television via a pair of computerized Google Glass in her car.
The acquittal came after a hearing in San Diego before Commissioner John Blair, who found that 44-year-old Cecilia Abadie was not actively using the Google glass device when she was stopped.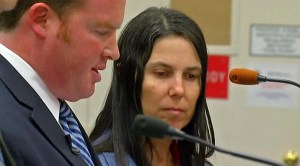 A speeding ticket also was dismissed due to a lack of evidence.
Abadie was stopped by a California Highway Patrol officer Oct. 29 while driving north on Interstate 15 in northern San Diego County for driving a vehicle "if a television receiver, a video monitor, or a television or video screen" is visible.
Abadie is believed to be the first driver in the nation to have received a ticket for wearing Google's computer-in-eyewear. Google Glass is not yet on the market, but Abadie is one of 10,000 "explorers" chosen to try out the innovative product.
Abadie's attorney, William Concidine, argued that the vehicle code does not cover Google Glass because it was written before Google Glass was invented.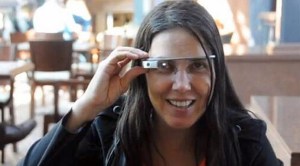 On a social-networking page after the incident, Abadie identified herself as the recipient of the ticket and posted a photo of it.
Abadie wrote, "Is GoogleGlass illegal while driving or is this cop wrong??? Any legal advice is appreciated!! … Do you know any other GlassExplorers that got a similar ticket anywhere in the U.S.?"
In a Q-and-A section on its website, Google says "most states have passed laws limiting the use of mobile devices while driving any motor vehicle, and most states post those rules on their department of motor vehicles websites."
"Read up and follow the law!" the site warns. "Above all, even when you're following the law, don't hurt yourself or others by failing to pay attention to the road."
Google Glass features a thumbnail-size transparent display on the lens in front of the right eye.