This is an archived article and the information in the article may be outdated. Please look at the time stamp on the story to see when it was last updated.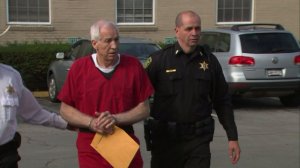 (CNN) — Jerry Sandusky's effort to appeal his conviction was denied Wednesday.
The former Penn State assistant football coach was convicted last year of 45 counts relating to the sexual abuse of young boys. He's serving a 30- to 60-year prison sentence.
In a 19-page ruling, the Pennsylvania Superior Court found that the trial court had properly instructed the jury.
Sandusky's attorney Norris Gelman said he will appeal the decision to the Pennsylvania Supreme Court. He has 30 days to do so.