This is an archived article and the information in the article may be outdated. Please look at the time stamp on the story to see when it was last updated.
SAN DIEGO – A judge's ruling could put a stop to plan to remove cars from Balboa Park's Plaza de Panama.
The San Diego City Council approved the plan in July to replace the current asphalt parking lot in the plaza with a 797-space underground parking structure. The plan called for a new bridge on the west side of the park to route traffic around the Plaza de Panama.
The conservationist group  Save Our Heritage Organization opposed the project because it said the bridge will be an eyesore that will re-route traffic into quiet areas of the park and the project could possibly jeopardize the park's historical status. So the group sued to stop the project from moving forward.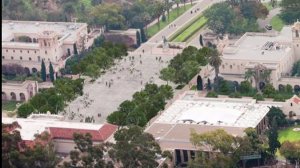 Superior Court Judge Tim Taylor threw out two of the group's three arguments, but said the city didn't provide evidence to support their claim that there would be no reasonable beneficial use for the area if the project failed to go forward.
San Diego City Council President Todd Gloria responded with the following statement:
"The judge's ruling is a blow to the people's dream of polishing our City's crown jewel in time for the 2015 centennial celebration. This is a sad day for those of us who understand the need to reclaim precious parkland from cars and give it back to the people for their enjoyment. While this is no doubt a setback, I am confident dedicated San Diegans will continue to selflessly champion needed improvements in Balboa Park just as they have for nearly 100 years."
SOHO Executive Director Bruce Coons also released a statement following Friday's ruling by Judge Taylor.
"This ruling will allow SOHO and other stakeholders to achieve the long held goal of eliminating parking in Balboa Park's Plaza de Panama in a non-destructive and un-intrusive way, while protecting the Balboa Park National Historic Landmark District that we all cherish."
In his ruling, Taylor wrote that he was "reluctant" to find against the city because he was aware that it might cost project supporters generous private donations. The "positives from the project seem to far outweigh the negatives," the judge said.
The judge also conceded that the final decision on the issue would be made at the appellate level.