This is an archived article and the information in the article may be outdated. Please look at the time stamp on the story to see when it was last updated.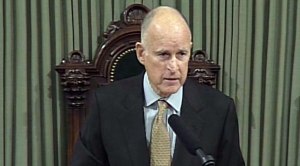 SACRAMENTO — Gov. Jerry Brown has decided to allow freedom for a woman whose punishment for killing her pimp became a call to arms against the practice of locking up juveniles for life.
Sara Kruzan, 35, was incarcerated at 16 when she killed the man she contended had groomed her since age 11 to work for him as a child prostitute.
She was sentenced to life without parole for her crime, and her case became a high-profile example used by lawmakers and advocates for juvenile offenders seeking to soften such harsh sentences.
"It is justice long overdue," said Sen. Leland Yee, a San Francisco Democrat who began championing Kruzan's case a decade ago, along with organizations such as Human Rights Watch.
Yee called Kruzan's case the "perfect example of adults who failed her, of society failing her. You had a predator who stalked her, raped her, forced her into prostitution, and there was no one around."
"We allowed this demon to turn this girl into a prostitute," he said.
In a video posted on Yee's website, Kruzan said, "I definitely know I deserve punishment. You don't just take somebody's life and think that it's OK. How much [punishment], I don't know."
After years of debate among state lawmakers, Yee's legislation to allow new sentencing hearings for juveniles sent to prison for life without parole became law in January. In September, Brown signed a second bill requiring parole boards to give special consideration to juveniles tried as adults who have served at least 15 years of lengthy sentences. Advocates estimate there are more than 1,000 prisoners already eligible for parole hearings under that new law.