This is an archived article and the information in the article may be outdated. Please look at the time stamp on the story to see when it was last updated.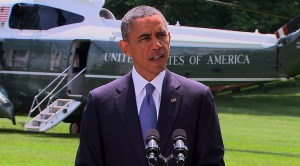 BAGHDAD, Iraq (CNN) — As Islamic militants continue their murderous advance across Iraq, they have a new target in their sights: the city of Baquba, less than 40 miles north of Baghdad.
Gun battles erupted in the city, only a 45-minute drive from the capital, on Tuesday as fighters and Iraqi government forces clashed.
Civilians are fleeing violence there and elsewhere in Iraq even as the United States bolsters its manpower in the region while it mulls what action to take.
According to a Baquba police official and an official in the Baquba governor's office, militants from the Islamic State in Iraq and Syria, or ISIS, have "made a great advance on Baquba" and are pushing very hard to take it, but the city has not fallen.
The Baquba officials told CNN that ISIS is moving in on the western side of Baquba and that villages just west of the city, as well as some areas in western Baquba, are under ISIS control.
Some families, mainly Shiite, are fleeing that side of the city, the officials said. They are moving deeper into Baquba or leaving the city altogether to escape the looming violence.
The ISIS push started late Monday with a large-scale attack on the Al Wahda police station on the western edge of Baquba.
Heavy clashes between Iraqi security forces and ISIS militants ensued, leaving at least one Iraqi security force member, nine militants and 44 prisoners dead, according to the Baquba officials. Iraqi state television reported that 52 prisoners were killed after ISIS militants threw hand grenades into the local prison.
In central Baghdad, at least three people were killed and nine injured when a roadside bomb exploded in a busy commercial street, city police officials said. Most of the casualties were civilians.
Kurdish security sources also reported fighting around Saadiya, about 55 miles (89 kilometers) north of Baghdad, as Kurdish fighters, known as Peshmerga, seek to retake control from ISIS militants there. The two sides are also battling for control of Bashir village, southwest of Kirkuk city, as terrified civilians flee shelling by ISIS.
Meanwhile, the Pentagon is moving more firepower and manpower into the region to prepare for whatever U.S. President Barack Obama orders.
Already at the U.S. Embassy in Baghdad, dozens of Marines and Army troops have moved in to beef up security. Another 100 personnel are in the region to provide support if needed, the Pentagon said.
The aircraft carrier George H.W. Bush and five other warships are now in the Persian Gulf. More than 500 Marines and dozens of helicopters are on standby.
A top priority: evacuate all Americans at the embassy if it comes to that.
An unpalatable option
On Monday, Secretary of State John Kerry, in an interview with Yahoo! News, acknowledged that airstrikes on Iraqi targets are under consideration.
"Well, they are not the whole answer, but they may well be one of the options that are important to be able to stem the tide and stop the movement of people who are moving around in open convoys and trucks and terrorizing people," he said.
Among the options considered by the United States may be the politically unpalatable one of cooperating with Iran to stop militant gains.
While Kerry didn't say that cooperation with Iran is under active discussion, he wouldn't "rule out anything that would be constructive to providing real stability."
"I think we are open to any constructive process here that could minimize the violence, hold Iraq together — the integrity of the country — and eliminate the presence of outside terrorist forces that are ripping it apart," Kerry said.
ISIS militants, who already control a chunk of war-torn Syria, began an offensive last week that has seen vast swaths of northern Iraq fall out of government hands. The extremist group has dominated parts of western Anbar province for months already, amid worsening sectarian division.
Iran plays a key role since it's an ally of Iraq's Shiite-led government. The ISIS militants are Sunni.
A senior security official in Baghdad told CNN last week that the country had sent about 500 Revolutionary Guard troops to help fight the ISIS militants. Iranian President Hassan Rouhani denied the report over the weekend, but said he would be open to helping if asked.
Given the forces at play, direct talks with Iranian officials are something some analysts favor.
"If we engage in a military action without a political solution, we will be seen as backing Maliki in a Sunni-Shia civil war. And that is exactly the opposite of what we want to do," said Col. Peter Mansoor, retired.
Iraqi Prime Minister Nuri al-Maliki's media adviser, Ali al Mosawi, told CNN on Tuesday that the Premier's meeting with the U.S. ambassador to Iraq had been "productive."
The government hopes "there will be more cooperation from the American side to combat terrorism," Mosawi said. "There is cooperation, but we are looking for more support."
At the same time, a statement from al-Maliki's office accused the Saudi government of appeasing terrorists and providing radical groups with material and moral support.
"The Saudi government must bear responsibility of the serious crimes committed by these groups," the statement read.
Tough choices
The United States and Iran held "very brief discussions" about Iraq and the threat posed by ISIS in Vienna, Austria, on Monday, State Department spokeswoman Marie Harf said.
Deputy Secretary of State William Burns is in Vienna for nuclear talks with Iran.
The Obama administration faces some tough choices should it opt to respond.
The U.S. has increased drone surveillance over western and northern Iraq in an effort to gather more intelligence. But using fighter jets to strike at militant targets could be difficult.
"It's the same reason it was so hard to target them when we had 160,000 troops there: They intermingle with the people," said retired Lt. Gen. Mark Hertling. "I think the uninitiated might say: 'Hey, What's so hard about that? Let's just drop a couple bombs.' "
Obama has ruled out U.S. troops on the ground.
Former U.S. Deputy Defense Secretary Paul Wolfowitz, one of the original architects of the U.S. invasion of Iraq in 2003, told CNN's "New Day" that the United States "should have found a way to keep an American presence in Iraq."
American military forces ended their withdrawal from the country in December 2011. At the time of the U.S. drawdown, Iraq's leadership had agreed that a residual U.S. military presence was desirable, but talks broke down over the prickly issue of legal immunity for U.S. troops in Iraq.
Wolfowitz acknowledged that "a lot of mistakes" had been made in Iraq and that it was not "set up well for Obama when he came in," but he said Obama could have done more after taking power to renegotiate the terms of the U.S. withdrawal agreed on under former President George W. Bush.
"I think we could have kept a substantial, not a huge, American presence — not a combat presence, but the kind of support that would've kept Maliki better under control, that would've given the Iraqi army better ability to function," he said.
Pillay: War crimes likely
U.N. Secretary-General Ban Ki-moon told reporters Tuesday in Geneva, Switzerland, that he was "deeply concerned" about the rapidly deteriorating situation in Iraq.
"I encourage all Iraqi leaders — political, military, religious and community — to ensure that their followers avoid acts of reprisal and come together in an inclusive spirit to address this serious threat to the country."
U.N. High Commissioner for Human Rights Navi Pillay on Monday condemned the violence, citing reports that "hundreds of non-combatant men were summarily executed over the past five days," including surrendered soldiers and police.
"Although the numbers cannot be verified yet, this apparently systematic series of cold-blooded executions, mostly conducted in various locations in the Tikrit area, almost certainly amounts to war crimes," she said.
Significant victories
As ISIS continues its violent march, capturing cities along the way, many fear its fighters may reach Baghdad.
The group, which wants to establish an Islamic state, or caliphate, extending from Syria to much of Iraq, has dominated the towns of Falluja and Ramadi, in Anbar province to the west of Baghdad, for months.
But in recent days, the group, also known as the Islamic State in Iraq and the Levant, has racked up several more significant victories, including the northwestern city of Tal Afar, two villages in Diyala province and Iraq's second-largest city, Mosul.
Hundreds of thousands have fled, prompting fears of a humanitarian crisis. Iraq's Cabinet said Tuesday it would give more than $850,000 in aid to help those displaced in Nineveh, Salaheddin and Diyala provinces.
Heavy clashes erupted near an Iraqi border crossing with Syria, officials said Tuesday, between Iraqi security forces and gunmen believed to be with the al-Nusra Front and other Syrian rebel groups.
So far, gunmen have taken over two small villages near al-Qaim, about 500 kilometers (311 miles) west of Baghdad, officials said.
As the violence spreads, the government has pleaded for volunteers to help fight the militants.
On Monday, a video surfaced that appeared to show a man in an Iraqi military uniform after he was shot in the face.
A militant fighter boasted on Facebook that he was proud of killing the man and said the video should be passed around to show what could happen to other Shiites.
The new images follow others apparently posted by ISIS to jihadi Internet forums appearing to show the executions of Iraqi security forces and a tweet, on what was claimed to be an ISIS account, saying its members had killed at least 1,700 Shiites.