This is an archived article and the information in the article may be outdated. Please look at the time stamp on the story to see when it was last updated.
An unpaid intern in the office of Mayor Bob Filner says he quit in protest after seeing the mayor repeatedly "berate and belittle women in the office."
Christopher Baker, in a signed declaration given to KPBS, says that derogatory terms about women and "the physical contact is what I noticed most."
The declaration mentions a woman who, after a press conference in La Jolla, asked for a picture with the mayor.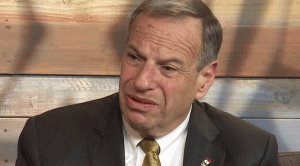 The 70-year-old Democrat "started telling her that she was beautiful and asking about her relationship status. I noticed that he was very touchy, in a way that he never is with men."
In the declaration, Baker says that he doubts other staff members will tell the truth about Filner "because people's jobs are on the line." He said he quit his job because "it compromised my moral compass too much to continue working in that environment. It's not how my father raised me to behave around women."
Baker worked for director of communication Irene McCormack Jackson and press secretary Lena Lewis. Jackson quit Filner's office and has filed a sexual harassment lawsuit against him and the city, seeking unspecified damages.
Six other women have also accused Filner of sexual misconduct. Jackson and the six have all demanded that he resign.
Baker's declaration was filed with attorney Marco Gonzalez. Gonzalez, attorney Cory Briggs and former City Councilwoman Donna Frye, all former supporters of Filner, demanded two weeks ago that Filner resign, starting a controversy that has dominated local political circles and the media.