This is an archived article and the information in the article may be outdated. Please look at the time stamp on the story to see when it was last updated.
FALLBROOK, Calif. – A San Diego online homeschool academy is reporting a surge in calls after the mass shooting at a Connecticut elementary school.
"On our normal day, we usually get about 2 to 3 calls a day," said Dr. Jarom Ludpke.  "Now those calls have doubled, it's more like 5 to 7 calls a day."
Dr. Ludpke is Director of Rainbow Advanced Institute or RAI, an online homeschool academy.  Ludpke said in addition to the recent interest, RAI's enrollment has increased by over 100% in the past 5 years.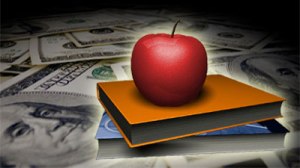 "Schools are a place where a monster can come to prey on children," said Julie Moore.
Moore, who lives in Spring Valley chose to homeschool all four of her kids.  Her two younger children, Natalie and Nathan are now learning through RAI.
"You just drive up to a public school and the building is enormous.  You just think anything can happen there," said Moore.  "From our friends you just hear little incidences involving other kids that make you nervous about putting your kids in that type of environment.
"Public private schools offer the socialization without trying so hard," said Nory Behana.
Behana is a Lecturer in child and family development at San Diego State University.  She said parents should think twice about homeschooling.  Behana said a classroom environment provides key skills for life.
"Your socialization with peers is one of the best ways you figure out how you relate to the world," said Behana.
She said homeschooling can be effective as long as there is a social component.
"We go whale watching, we went to SeaWorld," said Nathan Moore.
Through RAI, the Moore children say socialization is a key aspect of the program.
"It's really fun because we can get to know each other online," said Natalie Moore.  "There's a program where I can chat with other kids in my class."
It may not be the daily face to face interaction of a classroom, but  Julie knows there are pros and cons to every decision.  She said in this case, the choice is clear.
"When something happens where there is a school shooting, it just kind of confirms our decision to homeschool," said Moore.