This is an archived article and the information in the article may be outdated. Please look at the time stamp on the story to see when it was last updated.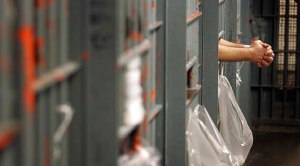 CHULA VISTA, Calif. — A fight between several inmates at the South Bay Detention Facility sent a person to a hospital, a sheriff's sergeant said Thursday.
The inmates began brawling at the jail located on Third Avenue in Chula Vista about 9:20 p.m. Wednesday, and ignored numerous commands to stop fighting and return to their cells, according to sheriff's Sgt. Paul LaChappell.
Deputies stopped the fight using "less lethal force," then checked the inmates for injuries once they had returned to their cells, LaChappell said.
One of the inmates was taken to UC San Diego Medical Center to be treated for injuries not believed to be life-threatening, LaChappell said. No deputies were injured. An investigation was under way.