This is an archived article and the information in the article may be outdated. Please look at the time stamp on the story to see when it was last updated.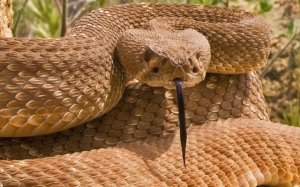 DEERHORN VALLEY, Calif. — A baby rattlesnake struck an infant several times outside a rural home near Barrett Lake Friday afternoon, sending the child to a trauma center for urgent care, authorities reported.
The emergency in the 20000 block of Manzanita Way in Deerhorn Valley was reported shortly before 4:30 p.m., according to Cal Fire.
Medics airlifted the infant to Rady Children's Hospital in San Diego, said Kendal Bortisser, a fire captain with the state agency. The victim's condition was not immediately available.