This is an archived article and the information in the article may be outdated. Please look at the time stamp on the story to see when it was last updated.
SPRING VALLEY, Calif. — Deputies responding to reports of gunfire near Bancroft County Park early Tuesday found a man dead at an apartment complex in the neighborhood.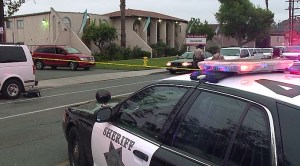 The gunshots in the 9100 block of Kenwood Drive in Spring Valley were reported shortly after 2:30 a.m., according to sheriff's officials.
Deputies searched the area, eventually finding the body of 24-year-old Darius Reeves, Lt. Jeffrey Duckworth said.
Confirmation of the cause and manner of the Spring Valley resident's death was on hold pending autopsy results, the lieutenant said.