This is an archived article and the information in the article may be outdated. Please look at the time stamp on the story to see when it was last updated.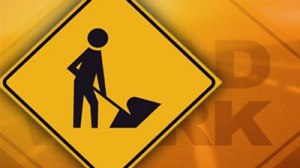 SAN DIEGO – Drivers on Interstate 805 were cautioned by Caltrans that long-term construction between Mira Mesa Boulevard and State Route 52 will begin Monday.
The $86 million, four-mile-long Interstate 805 North project will build High Occupancy Vehicle (HOV) lanes in each direction, and a northbound offramp and southbound onramp for HOV traffic on the 805 at Carroll Canyon Road.
Designed to reduce traffic congestion, project work is expected to take place in the median and be completed in winter 2015.
It is one of several projects under construction along the Interstate 805 corridor.
The majority of work on the project will take occur overnight between 9 p.m. and 5 a.m. to avoid daytime traffic delays, Caltrans said.
Motorists are encouraged to drive defensively and alertly in construction work zones.
A list of construction projects can be found online.