This is an archived article and the information in the article may be outdated. Please look at the time stamp on the story to see when it was last updated.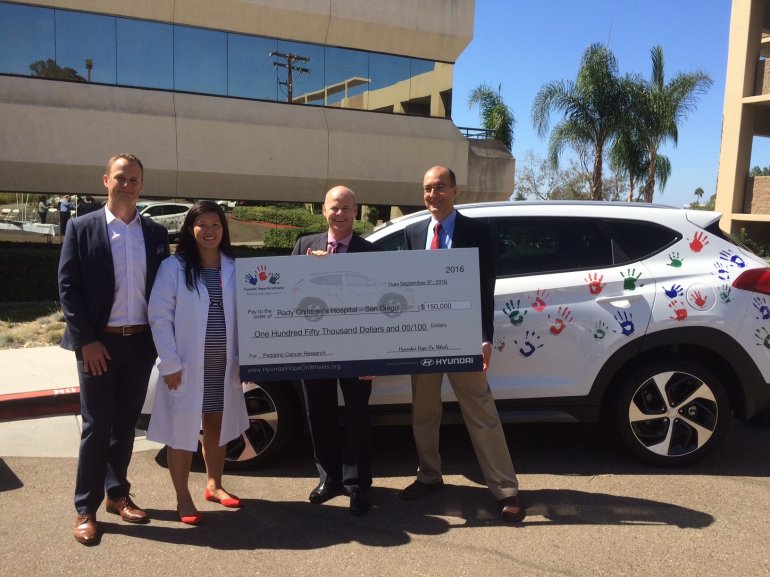 SAN DIEGO – Hyundai Hope on Wheels and San Diego-area Hyundai dealers presented the Rady Children's Hospital-San Diego with a $150,000 Young Investigator Grant Friday in honor of National Childhood Cancer Awareness Month.
The grant will be used to expand the knowledge base of pediatric cancer and improve the standards of care. It was presented at a ceremony during which handprints of local cancer patients were captured on a white 2016 Hyundai Tucson to commemorate their fight against the disease.
Following a rigorous grading process, Rady Children's was one of 10 recipients across the country selected by nonprofit Children's Oncology Group.