This is an archived article and the information in the article may be outdated. Please look at the time stamp on the story to see when it was last updated.
SAC­RA­MENTO — In 2012, the gov­ernor and Le­gis­lature over­hauled Cali­for­nia's pub­lic pen­sion and work­ers' com­pens­a­tion sys­tems. They made it il­leg­al to carry rifles openly in cit­ies. They al­lowed cer­tain il­leg­al im­mig­rants to ob­tain driver's li­censes and qual­i­fy for state col­lege fin­an­cial aid.
Voters made laws, too, ap­prov­ing Gov. Jerry Brown's tem­por­ary quarter-cent hike in the sales tax, among oth­er meas­ures, in a bid to help re­solve Cali­for­nia's dire fisc­al situ­ation.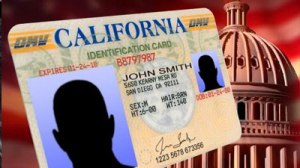 In all, more than 750 new laws take ef­fect Jan.1.
Con­tro­versy sur­roun­ded the bid to per­mit per­haps hun­dreds of thou­sands of young il­leg­al im­mig­rants to qual­i­fy for state driver's li­censes. The new law ap­plies to those giv­en a work per­mit as part of an Obama ad­min­is­tra­tion pro­gram that sus­pends de­port­a­tion for many people who ar­rived il­leg­ally as chil­dren.
Also con­ten­tious was the Dream Act, ap­proved in 2011 but tak­ing ef­fect today, al­low­ing stu­dents in the coun­try il­leg­ally to re­ceive tax­pay­er-fin­anced aid to at­tend uni­versit­ies and col­leges. The Cali­for­nia Stu­dent Aid Com­mis­sion ex­pects about 20,000 people to ap­ply for such as­sist­ance,said ex­ec­ut­ive dir­ect­or Di­ana Fuentes-Michel.