This is an archived article and the information in the article may be outdated. Please look at the time stamp on the story to see when it was last updated.
SAN DIEGO – Locally, an easing of the inventory squeeze probably could not come soon enough for some, with real estate agents so desperate for listings they are scavenging for homes off the market.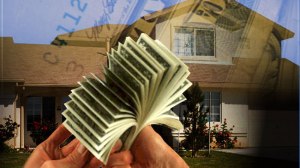 A slight improvement in inventory is already showing up in the raw data.
Listings jumped 11.3% month over month in May in Los Angeles County, according to data from Realtor.com. Nevertheless, listings are still down 37% from the same month last year. A similar story is playing out in Orange County, San Diego County and the Inland Empire, the data shows.
Stan Humphries, chief economist for Zillow, said he expects home price gains to begin moderating, particularly in fast-growing markets such as Southern California. People who were underwater – -owing more on their homes than those properties could fetch — are now being able to get out of those properties with the increase in prices.
"Over the past year, about 2 million homeowners have been freed from negative equity and many of them have or will seek to sell their homes," Humphries said, referring to national figures. "We expect the supply-demand imbalance to incrementally improve during the balance of this year as inventory supply improves modestly from homeowners freed from negative equity."