This is an archived article and the information in the article may be outdated. Please look at the time stamp on the story to see when it was last updated.
SAN DIEGO – San Diego County Sheriff's Department set up a hotline for potential victims wishing to come forward in regards to the sexual harassment allegations against Mayor Bob Filner.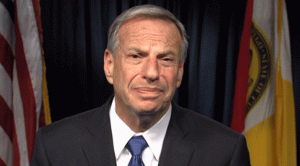 Local law enforcement leaders determined the Sheriff's Department will be the lead investigative agency for any victim complaints against Filner.
"The District Attorney, the Chief of Police, the Sheriff and the State Attorney General have been having dialogue over the last few days about the most appropriate law enforcement agency to take reports of allegations of sexual misconduct," said Jan Caldwell, San Diego County Sheriff's Department. "And it was decided that it would be the Sheriff's Department. They're neutral in this."
Sheriff Bill Gore called the allegations, publicly aired for the first time last week by three of the mayor's former supporters, "extremely sensitive matters." He said the agency will not release details of ongoing investigations, and the alleged victims will be provided anonymity.
A hotline has been set up at 619-481-0220. The Sheriff's Department said the number should only be used by those willing to come forward with information.
"This is just for ease of reporting, confidentiality and to help people feel safe," said Caldwell.
Any cases that arise will be handled by Capt. Duncan Fraser of the Sheriff's Central Investigations unit.
Filner released the following statement regarding the hotline:
"I very much welcome the fact that some of these allegations will finally be addressed by an appropriate investigative authority rather than by press conference and innuendo.  As I have stated before, everyone deserves due process and I am encouraged an effort to implement that has begun."