This is an archived article and the information in the article may be outdated. Please look at the time stamp on the story to see when it was last updated.
SAN DIEGO — A hot air balloon crash-landed in Rancho Penasquitos Sunday evening.
Video from viewer Christine Earnest showed the balloon's descent as seen from a Penasquitos Drive apartment complex.
San Diego Police Department said 14 passengers and a pilot were aboard the balloon.
Police were not sure what forced the balloon to make the emergency landing, but confirmed that no one was injured.
The balloon touched down on the backside of Black Mountain just before 7:30 p.m., near Penasquitos Drive and Rolling Hills Elementary School.
Resident Kathrina Agatep sent FOX 5 video from a backyard surveillance camera showing the balloon crash through her fence before it landed.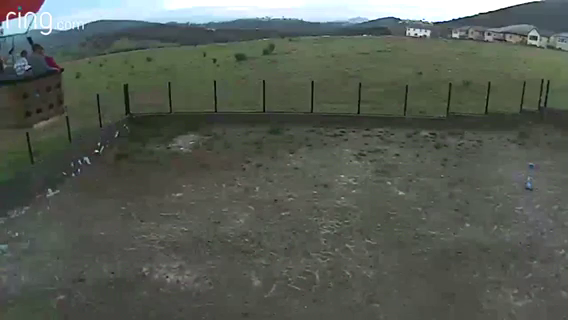 The National Transportation Safety Board is now investigating the emergency landing.