This is an archived article and the information in the article may be outdated. Please look at the time stamp on the story to see when it was last updated.
SAN DIEGO — The Sharp Mary Birch Hospital for Women & Newborns in San Diego announced Thursday that it received a $350,000 grant from the National Institutes of Health to pay for a study on whether babies needing resuscitation at birth can benefit from a 30-second delay in having their umbilical cords clamped.
Hospital officials said that previous research at Sharp Mary Birch's Neonatal Research Institute has found that delaying cord clamping in premature infants led to significant health improvements. Dr. Anup Katheria, the director of the research institute, said the goal with the study was to provide evidence of the benefits.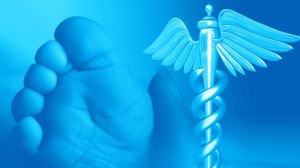 Clamping the umbilical cord cuts off the flow of blood from the mother and is done before the the connection is severed by physicians. The hospital's earlier studies showed that babies do better after receiving a little extra cord blood.
The grant, which the NIH issued Tuesday, will determine whether additional cord blood can improve long-term brain function in babies requiring resuscitation at birth.
Hospital officials said that current practice in the U.S. when a newborn needs resuscitation is to immediately cut the umbilical cord and whisk the patient away to a designated treatment area.
"The practice of helping babies breathe while waiting to clamp the umbilical cord has been around for a long time — it makes sense for the sickest infants," said Dr. Anup Katheria, the director of the research institute. "We think this could become the foundation for practice-changing resuscitation techniques, transforming outcomes for the most critical of newborns, regionally and nationwide."
Sharp Mary Birch is receiving special beds this week that will allow struggling newborns to receive care without the cord being clamped and cut. The system provides a stable, warmed platform for the baby, along with necessary equipment for doctors and nurses.